Domains of professional practice: analysis of publications in the Journal of the Medical Library Association from 2010 to 2019
Keywords:
MLA domain hubs, content analysis
Abstract
The Medical Library Association (MLA) has defined 7 domain hubs aligning to different areas of information professional practice. To assess the extent to which content in the Journal of the Medical Library Association (JMLA) is reflective of these domains, we analyzed the magnitude of JMLA articles aligning to each domain hub over the last 10 years. Bibliographic records for 453 articles published in JMLA from 2010 to 2019 were downloaded from Web of Science and screened using Covidence software. Thirteen articles were excluded during the title and abstract review because they failed to meet the inclusion criteria, resulting in   articles included in this review. The title and abstract of each article were screened by two reviewers, each of whom assigned the article up to two tags corresponding to MLA domain hubs (i.e., information services, information management, education, professionalism and leadership, innovation and research practice, clinical support, and health equity & global health). These results inform the MLA community about our strengths in health information professional practice as reflected by articles published in JMLA.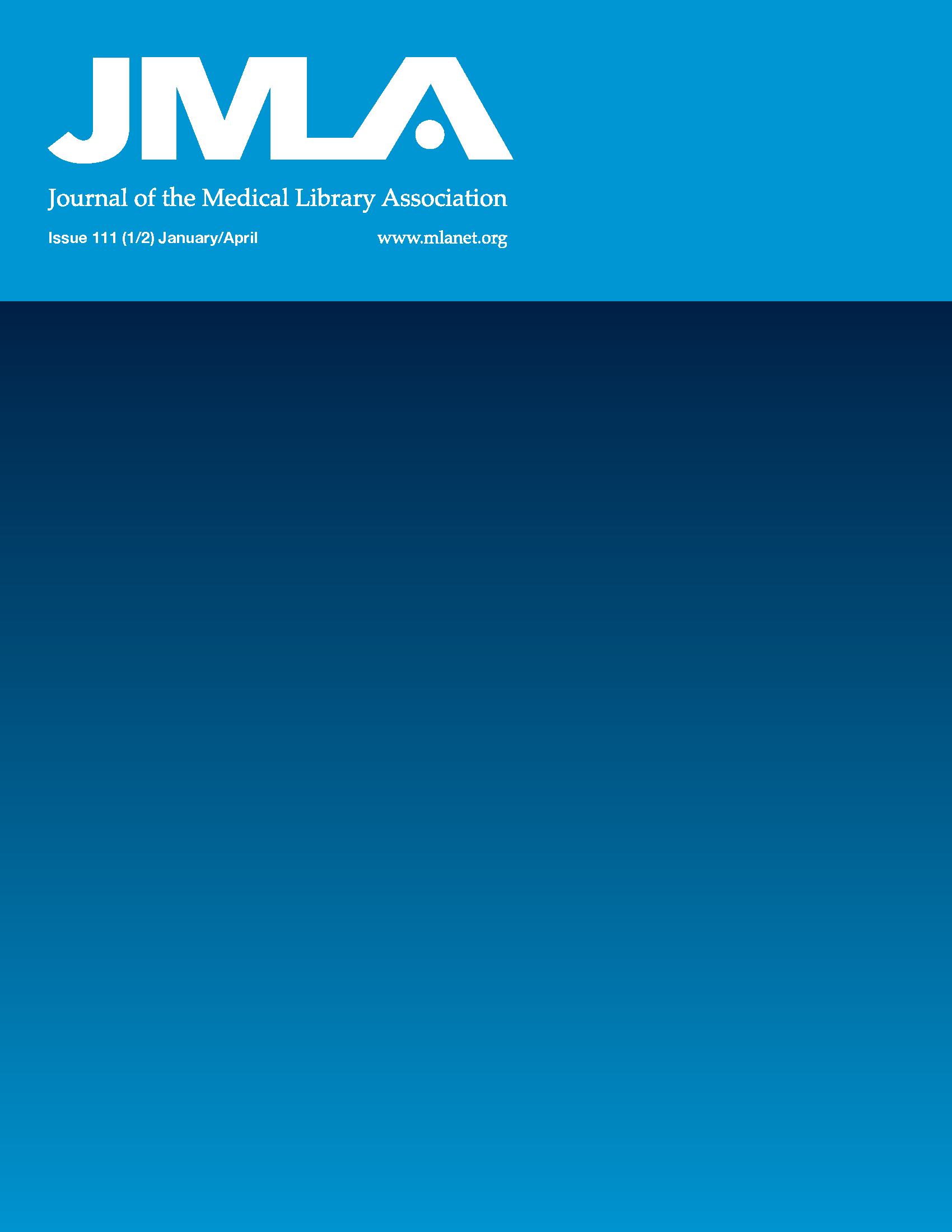 Downloads
License
Copyright (c) 2023 Holly Thompson, Jill T. Boruff, Roy Brown, Alexander J. Carroll, John W. Cyrus, Melanie J. Norton, Katherine G. Akers
This work is licensed under a Creative Commons Attribution 4.0 International License.