Unsolicited solicitations: identifying characteristics of unsolicited emails from potentially predatory journals and the role of librarians
Keywords:
Commentary, Publishing, Fraud, Predatory journals, Librarians, Scholarly communications
Abstract
Email solicitations for manuscript submissions are a common tactic employed by predatory journals to attract potential victims. Both new and established researchers alike have fallen prey to this tactic, justifying the need for librarians to provide further education and support in this area.
This commentary provides a succinct overview of predatory journals; briefly describes the problem of predatory journal email solicitations; explains the role librarians can play in their identification; and lists some red flags and tactics librarians can tell researchers to look out for, as informed by the literature and the author's analysis of 60 unsolicited journal emails she received in her own institutional inbox.
References
Shen C, Björk BC. 'Predatory' open access: a longitudinal study of article volumes and market characteristics. BMC Med. 2015 Oct 1 [cited 2022 Feb 10];13:230. Epub 2015/10/02. doi: 10.1186/s12916-015-0469-2.
Moher D, Shamseer L, Cobey KD, Lalu MM, Galipeau J, Avey MT, et al. Stop this waste of people, animals and money. Nature. 2017 Sep 6 [cited 2022 Feb 10];549(7670):23-5. Epub 2017/09/08. doi: 10.1038/549023a.
Cohen AJ, Patino G, Kamal P, Ndoye M, Tresh A, Mena J, et al. Perspectives From Authors and Editors in the Biomedical Disciplines on Predatory Journals: Survey Study. J Med Internet Res. 2019 Aug 30 [cited 2022 Feb 10];21(8):e13769. Epub 2019/09/01. doi: 10.2196/13769.
Power H. Predatory Publishing: How to Safely Navigate the Waters of Open Access. Can J Nurs Res. 2018 Mar [cited 2022 Feb 10];50(1):3-8. Epub 2018/01/06. doi: 10.1177/0844562117748287.
Lopez E, Gaspard CS. Predatory Publishing and the Academic Librarian: Developing Tools to Make Decisions. Med Ref Serv Q. 2020 Jan-Mar [cited 2022 Feb 10];39(1):1-14. Epub 2020/02/19. doi: 10.1080/02763869.2020.1693205.
Cortegiani A, Misseri G, Gregoretti C, Einav S, Giarratano A. The challenge of the predatory open-access publishing outbreak. Eur J Anaesthesiol. 2019 Nov [cited 2022 Feb 10];36(11):810-3. Epub 2019/10/04. doi: 10.1097/eja.0000000000001083.
Think.Check.Submit. About Predatory Publishing 2022 [2022 Feb 10]. Available from: https://thinkchecksubmit.org/journals/about-predatory-publishing/.
Beall J. Criteria for determining predatory open-access publishers. Scholarly open access. 2015 [cited 2022 Feb 10].
Strinzel M, Severin A, Milzow K, Egger M. Blacklists and Whitelists To Tackle Predatory Publishing: a Cross-Sectional Comparison and Thematic Analysis. mBio. 2019 Jun 4 [cited 2022 Feb 10];10(3). Epub 2019/06/06. doi: 10.1128/mBio.00411-19.
Shamseer L, Moher D, Maduekwe O, Turner L, Barbour V, Burch R, et al. Potential predatory and legitimate biomedical journals: can you tell the difference? A cross-sectional comparison. BMC Med. 2017 Mar 16 [cited 2022 Feb 10];15(1):28. Epub 2017/03/17. doi: 10.1186/s12916-017-0785-9.
Cobey KD, Grudniewicz A, Lalu MM, Rice DB, Raffoul H, Moher D. Knowledge and motivations of researchers publishing in presumed predatory journals: a survey. BMJ Open. 2019 Mar 23 [cited 2022 Feb 10];9(3):e026516. Epub 2019/03/25. doi: 10.1136/bmjopen-2018-026516.
Swanberg SM, Thielen J, Bulgarelli N. Faculty knowledge and attitudes regarding predatory open access journals: a needs assessment study. J Med Libr Assoc. 2020 Apr [cited 2022 Feb 10];108(2):208-18. Epub 2020/04/08. doi: 10.5195/jmla.2020.849.
Takabe K, Nagahashi M, Butash AL, Wakai T. Do Preys Prey on Their Predators? Confusion Over Predatory "Hage-taka" Journals. Japan Med Assoc J. 2019 Sep 4 [cited 2022 Feb 10];2(2):200-1. Epub 2019/10/09. doi: 10.31662/jmaj.2019-0011.
Mercier E, Tardif PA, Moore L, Le Sage N, Cameron PA. Invitations received from potential predatory publishers and fraudulent conferences: a 12-month early-career researcher experience. Postgrad Med J. 2018 Feb [cited 2022 Feb 10];94(1108):104-8. Epub 2017/09/16. doi: 10.1136/postgradmedj-2017-135097.
Cuschieri S, Grech V. WASP (Write a Scientific Paper): Open access unsolicited emails for scholarly work - Young and senior researchers perspectives. Early Hum Dev. 2018 Jul [cited 2022 Feb 10];122:64-6. Epub 2018/04/25. doi: 10.1016/j.earlhumdev.2018.04.006.
McKenzie M, Nickerson D, Ball CG. Predatory publishing solicitation: a review of a single surgeon's inbox and implications for information technology resources at an organizational level. Can J Surg. 2021 Jun 9 [cited 2022 Feb 10];64(3):E351-e7. Epub 2021/06/10. doi: 10.1503/cjs.003020.
Wilkinson TA, Russell CJ, Bennett WE, Cheng ER, Carroll AE. A cross-sectional study of predatory publishing emails received by career development grant awardees. BMJ Open. 2019 May 19 [cited 2022 Feb 10];9(5):e027928. Epub 2019/05/22. doi: 10.1136/bmjopen-2018-027928.
Moher D, Srivastava A. You are invited to submit…. BMC Med. 2015 Aug 4 [cited 2022 Feb 10];13:180. Epub 2015/08/05. doi: 10.1186/s12916-015-0423-3.
Clemons M, de Costa ESM, Joy AA, Cobey KD, Mazzarello S, Stober C, et al. Predatory Invitations from Journals: More Than Just a Nuisance? Oncologist. 2017 Feb [cited 2022 Feb 10];22(2):236-40. Epub 2017/02/12. doi: 10.1634/theoncologist.2016-0371.
Peppard WJ, Peppard SR, Feih JT, Kim AK, Obenberger SJ, Mulvey AF, et al. Prospective Observational Evaluation of Predatory Journals in Critical Care Pharmacy Practice: Defining Characteristics Associated With Receiving Unsolicited Invitations to Publish. J Pharm Pract. 2021 Oct 13 [cited 2022 Feb 10]:8971900211036091. Epub 2021/10/15. doi: 10.1177/08971900211036091.
Sousa FSO, Nadanovsky P, Dhyppolito IM, Santos A. One year of unsolicited e-mails: The modus operandi of predatory journals and publishers. J Dent. 2021 Jun [cited 2022 Feb 10];109:103618. Epub 2021/02/27. doi: 10.1016/j.jdent.2021.103618.
Cortegiani A, Manca A, Giarratano A. Predatory journals and conferences: why fake counts. Curr Opin Anaesthesiol. 2020 Apr [cited 2022 Feb 10];33(2):192-7. Epub 2019/12/27. doi: 10.1097/aco.0000000000000829.
Beall's List of Potential Predatory Journals and Publishers [cited 2022 Feb 12]. Available from: https://beallslist.net/.
Journal Citation Reports [Internet]. Clarivate Analytics. [cited 2022 Feb 10]. Available from: http://digital.library.wisc.edu/1711.web/journalcitationreports.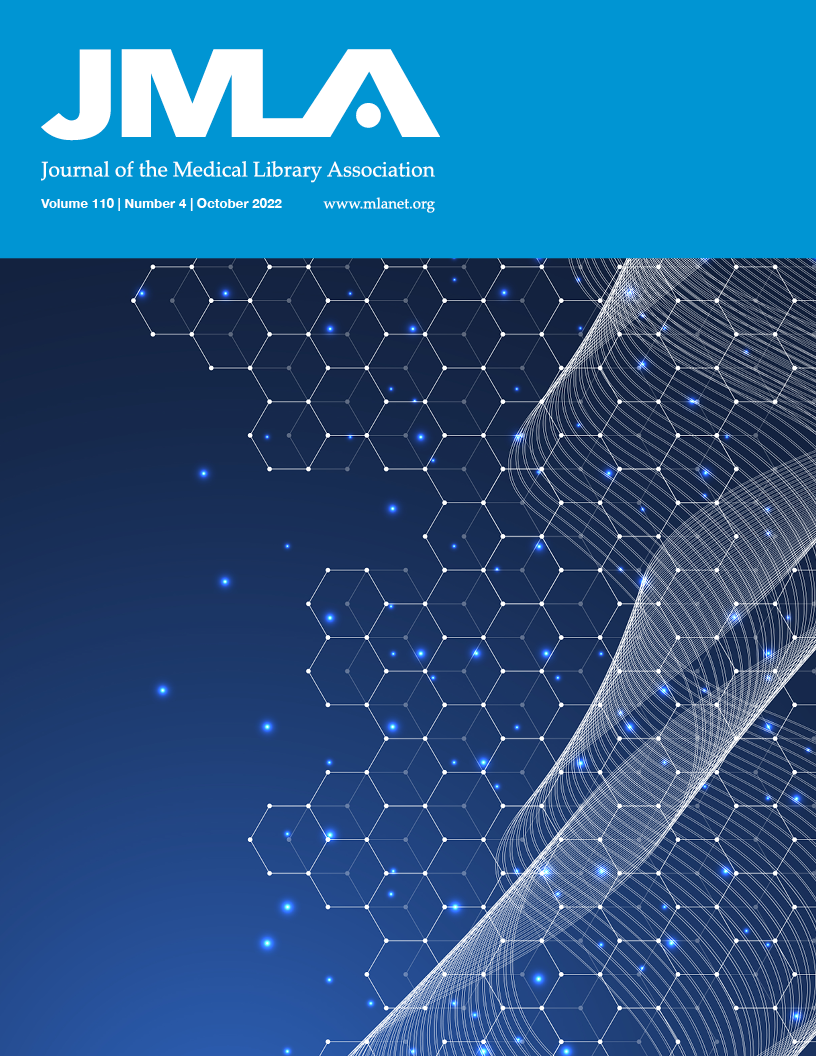 Downloads
License
Copyright (c) 2022 Paije Wilson
This work is licensed under a Creative Commons Attribution 4.0 International License.