In-person and online escape rooms for individual and team-based learning in health professions library instruction
Keywords:
escape room, game-based learning, gamification, optometry, pharmacy, medicine, health professions students, teaching, instruction, active learning, team-based learning
Abstract
Background: A growing body of research demonstrates that adapting the popular entertainment activity "escape rooms" for educational purposes as an innovative teaching method can improve the learning experience. Escape rooms promote teamwork, encourage analytical thinking, and improve problem solving. Despite the increasing development and use of escape rooms in health sciences programs and academic libraries, there is little literature on the use of this method in health sciences libraries with health professions students.

Case Presentation: Staff at a health sciences library collaborated with faculty to incorporate escape rooms into library instruction in a variety of formats (in-person, hybrid, online) with health professions students from various disciplines (optometry, pharmacy, medicine). The escape rooms described in this paper offered unique experiences for students through active learning.

Discussion: Important considerations when planning escape rooms for health sciences library instruction include deciding on team-based or individual design, calculating potential costs in time and money, deciding on an in-person, hybrid, or online format, and determining whether grades should be assigned. Escape rooms can be an effective strategy for library instruction in the health sciences, working in multiple formats to bring game-based learning to a variety of health professions students.
References
Walsh A. Game Based Learning for Information Literacy Instruction. In: Eur Conf Inf Lit. 2013 Oct. <http://eprints.hud.ac.uk/id/eprint/18825/>
Nicholson. S. Peeking behind the locked door: A survey of escape room facilities [Internet]. [rev. 24 May 2015; cited 22 Oct 2021]. <http://scottnicholson.com/pubs/erfacwhite.pdf>
Nicholson S. Creating engaging escape rooms for the classroom. Child Educ. 2018;94(1):44-49. DOI: https://doi.org/10.1080/00094056.2018.1420363
French S. The unbelievably lucrative business of escape rooms. MarketWatch [Internet]. 2015 July 21 [cited 22 Oct 2021]. <https://www.marketwatch.com/story/the-weird-new-world-of-escape-room-businesses-2015-07-20>
The Logic Escapes Me. International Escape Room Markets analysis. The Logic Escapes Me [Internet]. 21 Nov 2019 [cited 22 Oct 2021]. <https://thelogicescapesme.com/news/international-escape-room-markets-analysis>
Spira L. 6 Year US Escape Room Industry Report. Room Escape Artist [Internet]. 8 Aug 2020 [cited 22 Oct 2021]. <https://roomescapeartist.com/2020/08/24/escape-room-industry-report-2020/>
Spira L. US Escape Room Industry Report – 2020 Year End Update. Room Escape Artist [Internet]. 26 Feb 2021 [cited 22 Oct 2021]. <https://roomescapeartist.com/2021/02/26/us-escape-room-industry-report-2020-year-end-update-february-2021/>
Sanchez E, Plumettaz-Sieber M. Teaching and learning with escape games from debriefing to institutionalization of knowledge. In: Int Conf Games Learn Alliance. 2019;242–253. DOI: https://doi.org/10.1007/978-3-030-11548-7
Adams V, Burger S, Crawford K, Setter R. Can you escape? Creating an escape room to facilitate active learning. J Nurses Prof Dev. 2018 Mar/Apr;34(2):E1–E5. DOI: https://doi.org/10.1097/NND.0000000000000433
Borrego C, Fernández C, Blanes I, Robles S. Room escape at class: Escape games activities to facilitate the motivation and learning in computer science. J Technol Sci Educ. 2017;7(2):162–171. DOI: https://doi.org/10.3926/jotse.247
Eukel H, Frenzel J, Frazier K, Miller M. Unlocking student engagement: Creation, adaptation, and application of an educational escape room across three pharmacy campuses. Simul Gaming. 2020;51(2):167–179. DOI: https://doi.org/10.1177/1046878119898509
Eukel HN, Frenzel JE, Cernusca D. Educational gaming for pharmacy students—Design and evaluation of a diabetes themed escape room. Am J Pharm Educ. 2017 Sep;81(7):6265. DOI: https://doi.org/10.5688/ajpe8176265
Morell BLM, Ball HM. Can you escape nursing school? Educational escape room in nursing education. Nurs Educ Perspect. 2020 May/Jun;41(3):197-198. DOI: https://doi.org/10.1097/01.NEP.0000000000000441
Morrell BLM, Eukel HN. Escape the generational gap: A cardiovascular escape room for nursing education. J Nurs Educ. 2020 Feb;59(2):111-115. https://doi.org/10.3928/01484834-20200122-11
Monaghan SR, Nicholson S. Bringing escape room concepts to pathophysiology case studies. HAPS Educ. 2017 Aug;21(2):49–65. DOI: 10.21692/haps.2017.015
Veldkamp A, van de Grint L, Knippels M-C PJ, van Joolingen WR. Escape education: A systematic review on escape rooms in education. Educ Res Rev. 2020 Nov;31. DOI: https://doi.org/10.1016/j.edurev.2020.100364
Fotaris P, Mastoras T. Escape rooms for learning: A systematic review. In: Proc Eur Conf Games-based Learn. 2019 Oct:235-243. DOI: http://dx.doi.org/10.34190/GBL.19.179
Davis RC. Introducing first-year and transfer students to a college library with a historical mystery from the special collections. Coll Undergrad Libr. 2019;26(4):278-300. DOI: https://doi.org/10.1080/10691316.2019.1695034
Eng UNG, Salisbury F. Can you escape the library escape room? inCite. 2016;37(5/6):24-25. DOI: https://search.informit.org/doi/10.3316/INFORMIT.083026964152136
Guo YR, Goh DHL. Library escape: User-centered design of an information literacy game. Libr Q. 2016 Jul;86(3):330–355. DOI: https://doi.org/10.1086/686683
Veach CC. Breaking out to break through: Re-imagining first-year orientations. Ref Serv Rev. 2019;47(4):556-569. DOI: https://doi.org/10.1108/RSR-06-2019-0039
Walsh B, Spence M. (2018). Leveraging escape room popularity to provide first-year students with an introduction to engineering information. In: Proc Can Eng Educ Assoc Conf. 2018 Jun. DOI: https://doi.org/10.24908/pceea.v0i0.13054
Wise H, Lowe J, Hill A, Barnett L, Barton C. Escape the welcome cliché: Designing educational escape rooms to enhance students' learning experience. J Inf Lit. 2018 Jun;12(1): 86–96. DOI: https://doi.org/10.11645/12.1.2394
Choi D, An J, Shah C, Singh V. Examining information search behaviors in small physical space: An escape room study. Proc Assoc Inf Sci Technol. 2017;54(1):640–641. DOI: https://doi.org/10.1002/pra2.2017.14505401098
Pun R. Hacking the research library: Wikipedia, Trump, and information literacy in the escape room at Fresno State. Libr Q. 2017 Oct;87(4):330-336. DOI: https://doi.org/10.1086/693489
Glotfelty-Scheuering OA. Leveraging the Librarian in a Nurse Residency Program. Med Ref Serv Q. 2019 Apr-Jun;38(2):113-130. DOI: https://doi.org/10.1080/02763869.2019.1588043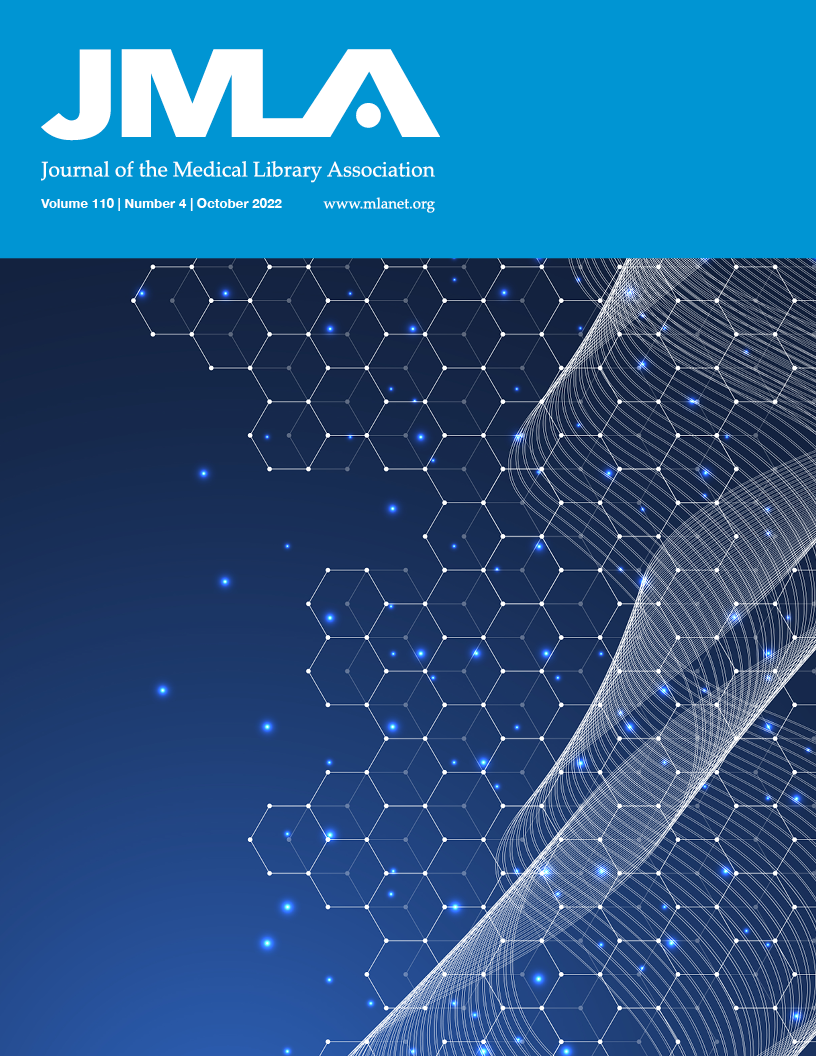 Downloads
License
Copyright (c) 2022 Rachel Renee Helbing, Stefanie Lapka, Kathryn Richdale, Catherine L. Hatfield
This work is licensed under a Creative Commons Attribution 4.0 International License.